Samsung Gear Earbuds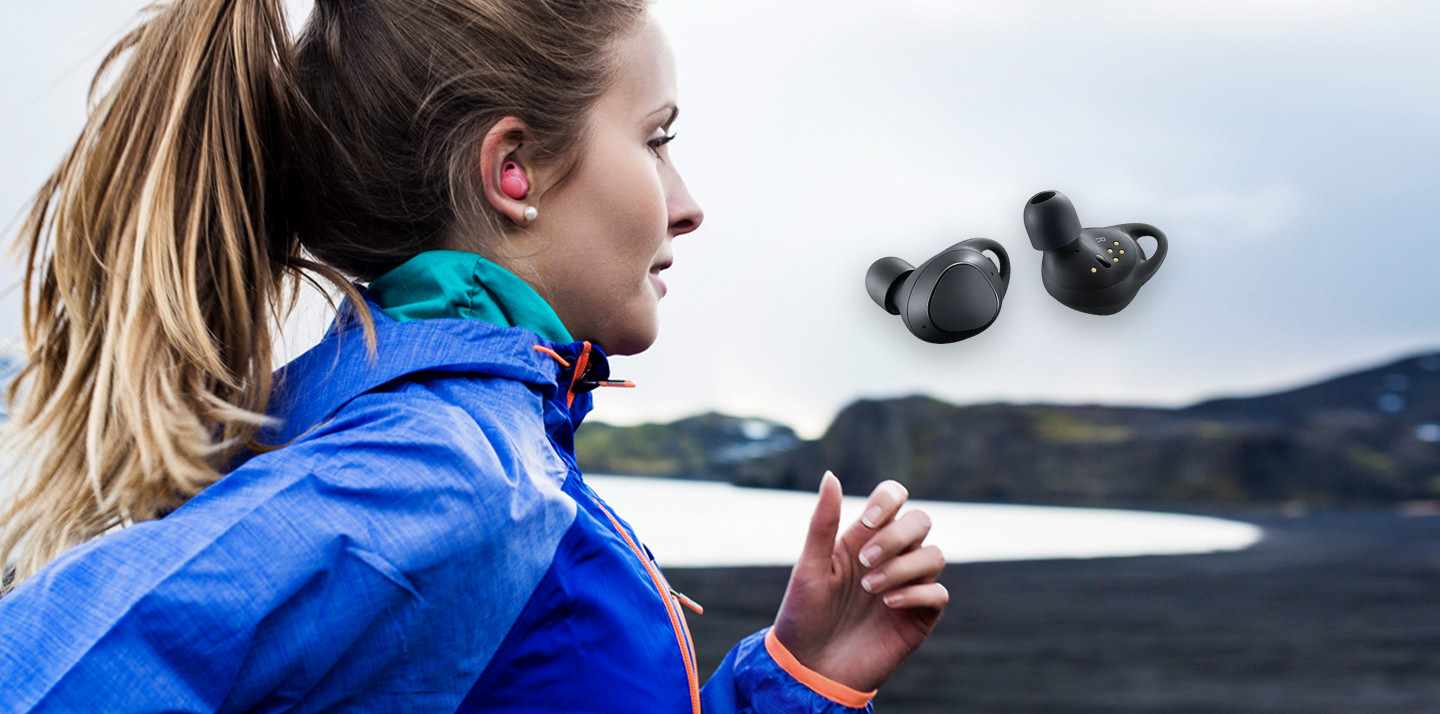 The Samsung Gear Earbuds were a perfect fit for our needs. They can record heart rate, VO2, and calories burned. At this point, they would still have to be paired to a phone that the athlete would need to wear.
---
User Flow UX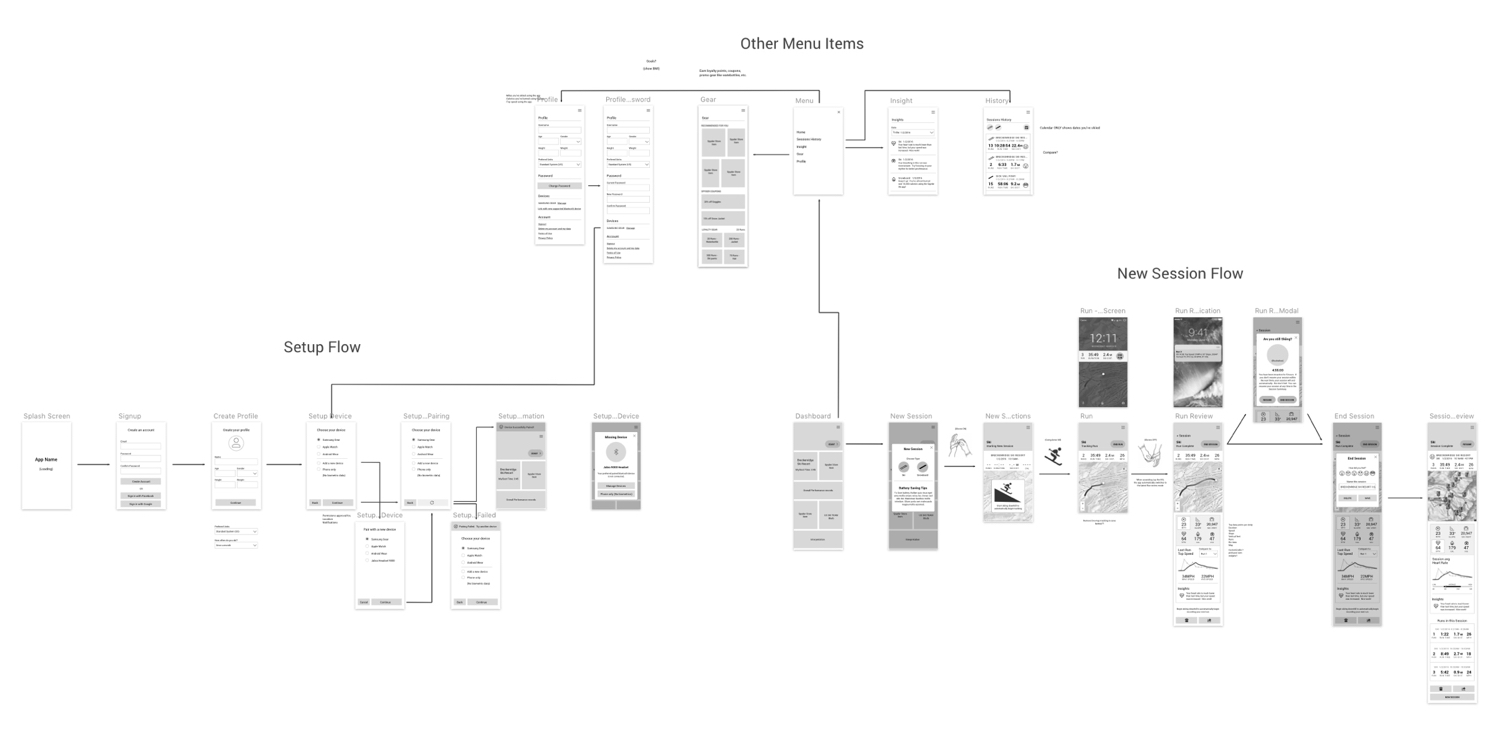 Here is a visual of thinking through the user journey and the UX through mid-fidelity wireframes.
---
UI Concepts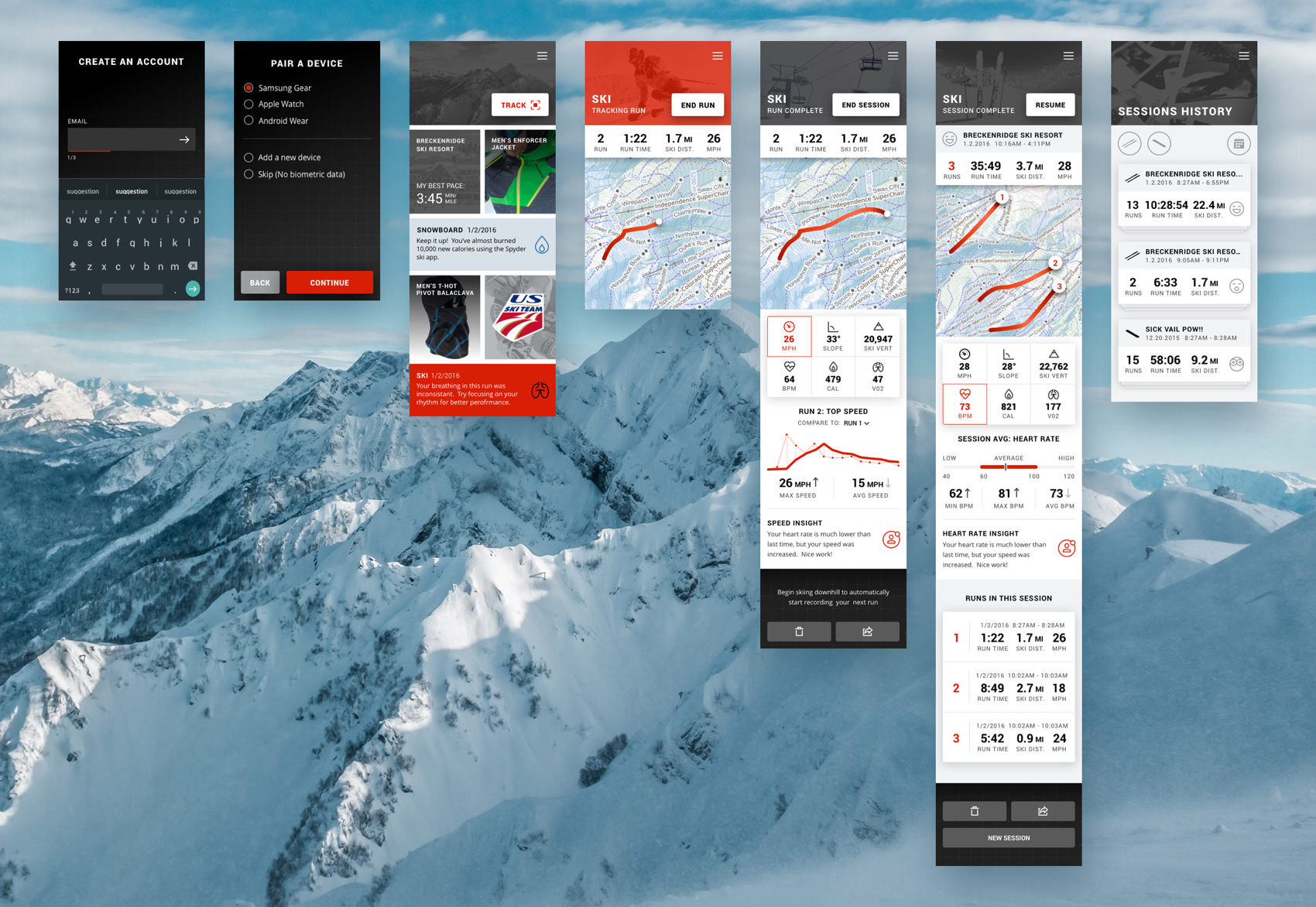 Here are just a few screenshots of the UI. The brand is really fun to work with. I was really inspired by some of the Nike's run tracking apps.